MOTHER'S DAY GIFT GUIDE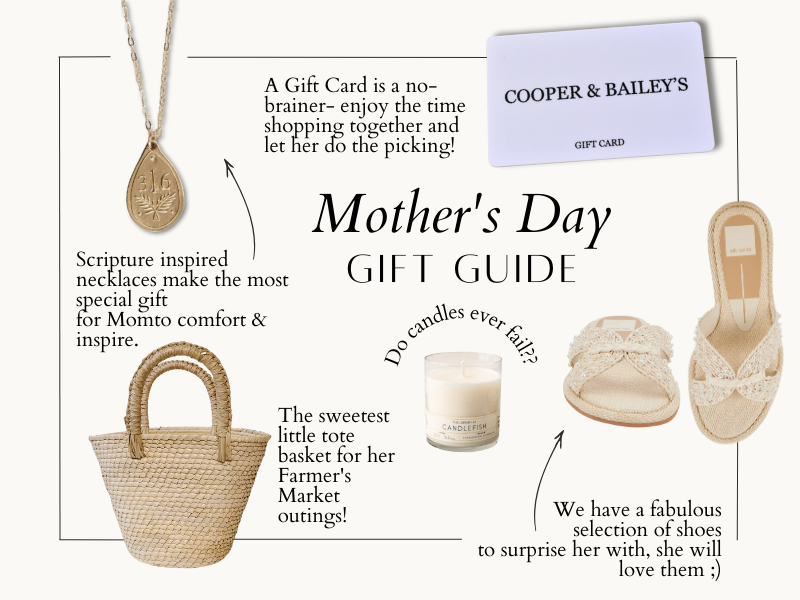 We've rounded up a few favorites we think are mama-worthy...but as always we encourage you to come in and take a look for yourself! 
1. Madison Sterling Scripture Necklace : A very special way to inspire, encourage,      and comfort mom. Choose from a variety of scriptures on beautifully designed        pendants. 
2. Candlefish Candle : Do candles ever fail?? We're fully stocked in our favorite          scents. Add a wick trimmer and set of matches for the full affect!
3. Market Tote : For the gal on the go who's always looking chic. These straw              market totes are perfect for mom's farmer's market visits!
4. Atomic Pearl Sandals : We have so many beautiful shoes to choose from,               surprise mom with a lovely new pair. *Bonus* pair with a pedi GC for daughter of     the year award.
5. Gift Card : Give the gift of your time together and invite mom on a girl's                    shopping day! Let her do the picking ;)