Keep It Cool in Culottes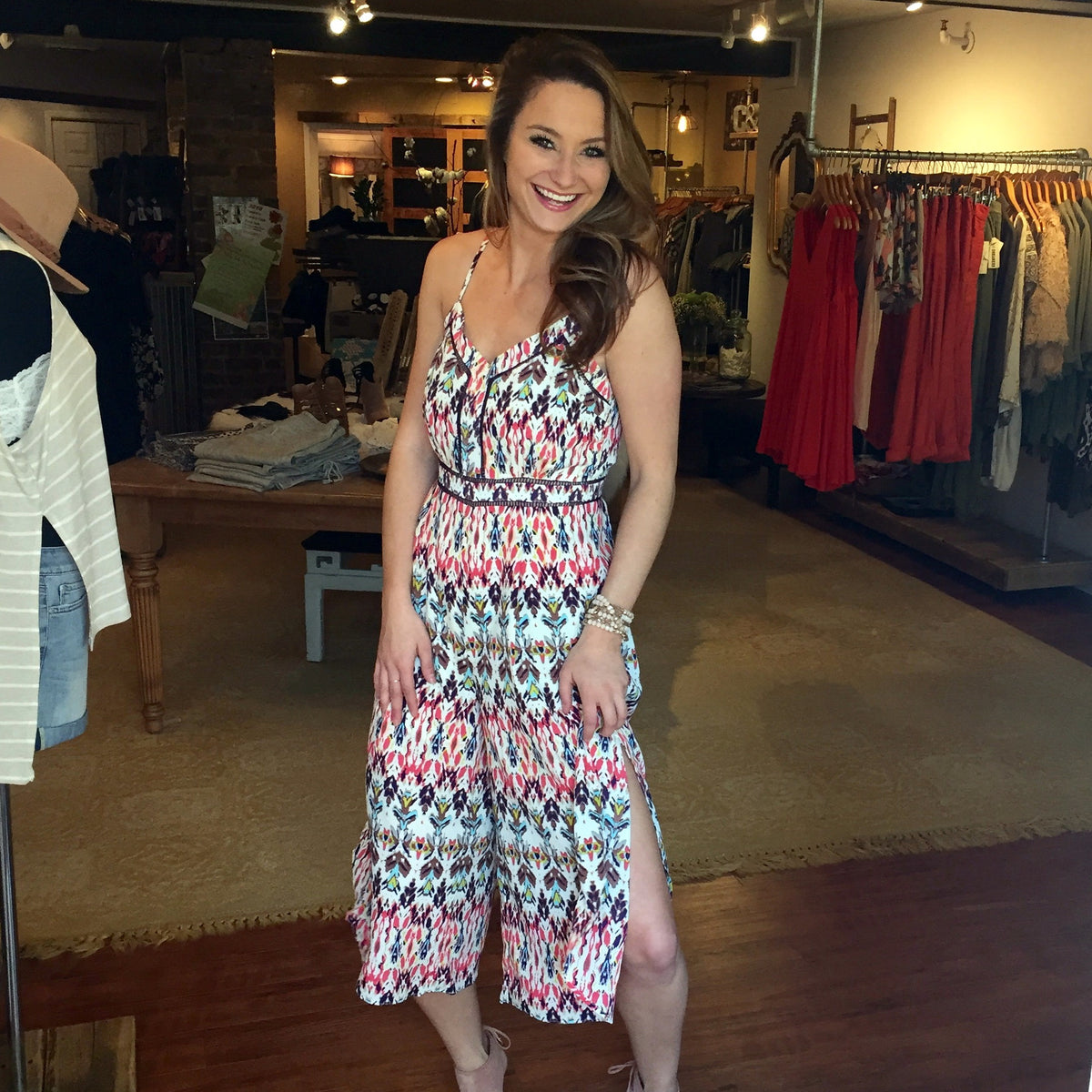 Remember Gauchos? Yeah, never really a fan. But hey, they're kinda back & when you transform the style in different bodies like jumpsuits with cool hemlines, you can't help but fall in love. We've gathered a few pointers for you so you can rock the latest in the chicest way possible!
Hemmed Up- It's cropped, be comfortable with that. The hemline of a Culotte should fall mid calf, kinda like a midi-skirt. If you fall in love with a pattern or fit of one, just get it tailored up!
Ain't Got No Type- (Yes you do) Same rules for any romper or jumpsuit also applies to Culottes: they're not ALL going to fit you, I mean it's an adult onesie?? They're not universal. Know your body type & what's most flattering.
Balancing Act- The bottoms of Culottes are much fuller than a typical leg so you'll generally want to keep the top to a tighter fit.
Show Da Shoes- Culottes are like jumpsuits but you get to see your shoes. Woohoo another excuse to buy new ones that match right?? You can't go wrong with a sleek, pointy stiletto or even a bootie that's fitted around the ankle; remember your proportions.
Oh almost forgot...we've got the CUTEST one just in!!! Shop it here now ;)
|
Posted on March 17 2016