Summer Solstice Sing Along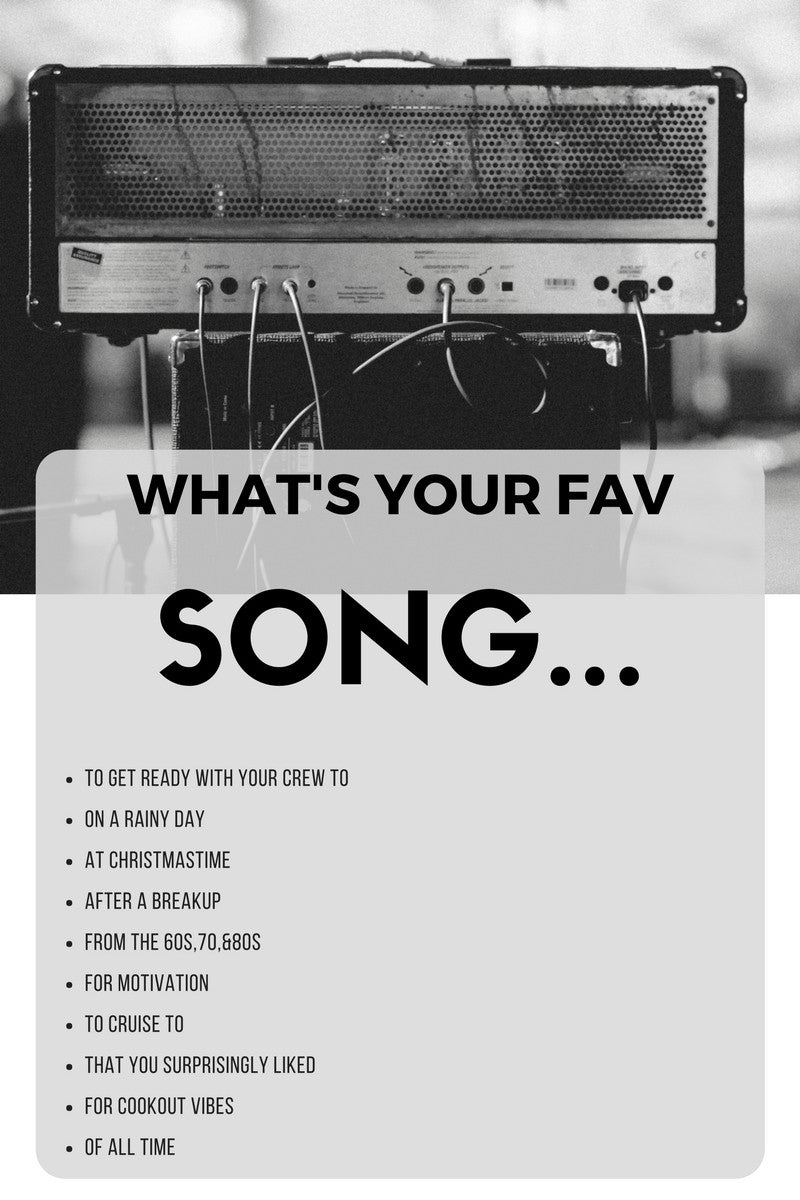 An ex-boyfriend once told me I thought life was like a movie (whatever). While he was rudely alluding to my fantasy-like expectations, he wasn't 100% wrong.  I've always wanted to be that person that selects songs for certain acts in movies, guess I'm just dramatic that way. Don't you ever just get FEELS with certain songs? It brings you back to a certain place & time, special memories. Like, idc if it's 105 degrees in the middle of July, I can count on Mariah Carey's 'All I Want For Christmas Is You' to put my mood on point. Why? Because it takes me back to dancing around my house in PJ's when I was 10, baking cookies with my mama that's why.
With Summer in our midst, and we're finally able to roll the windows down and cruiiiiiisseeee, we've come up with a fun exercise to jog these memories and brainstorm a soundtrack for new ones.
Comment your responses, let's have some fun!
2 comments
Blue!!!!I could listen to it over and over 100 times!!!! Think I want want to hear it right now!!!!something about that jazzy mix….

1. 22
2. Blue – Keith Urban
3. All I want for Christmas is You – Maraih Carey
4. Break up in a small town
5. I love Beach Music
6. Bad things – Machine Gun Kelly
7. Craving You – Thomas Rhett
8. I don't know my name – Grace VanderWaal
9. Ride – Twenty One Pilots
10. Run – George Strait