CHOOSE LOCAL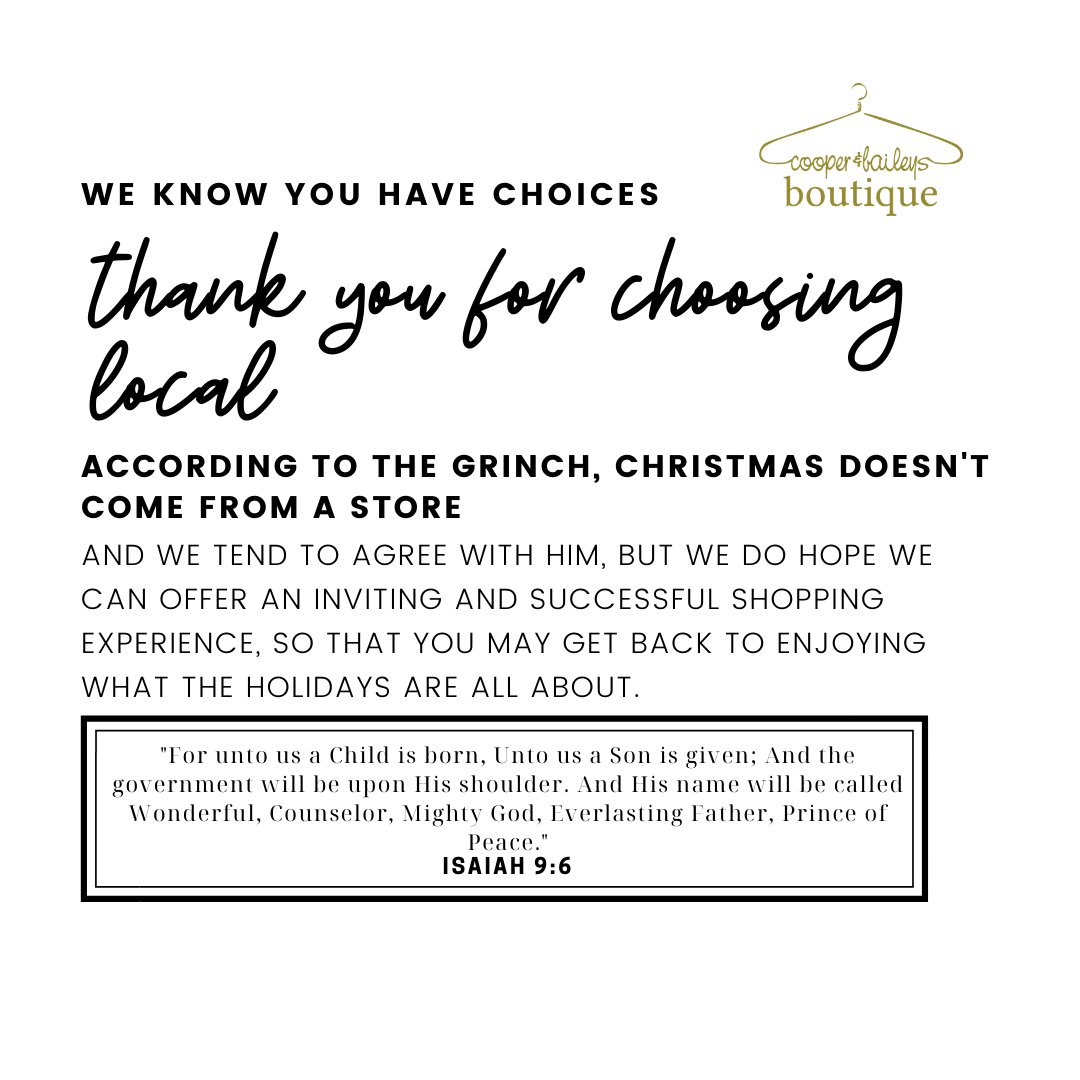 We truly are so thankful to you all and all of your support, not just in this season, but all the time! 
It's a funny thing to admit, being in retail, that Christmas most definitely is not about the gifts (really shooting ourselves in the foot there right?!). We too, love keeping alive that youthful joy in opening presents on Christmas morning, and that those presents must be sought after & purchased somehow (as I regrettably admit Santa's not real...but he is in our hearts!). That's why we hope we can be an inviting and successful source for whatever needs to be purchased, so that you can get back to enjoying what the holidays are all about. 
Stay tuned for fun after Thanksgiving shopping deets for yours truly, keeping in mind it's not about the deals and deadlines, but about the true gift we've already been given. 
"For unto us a Child is born, Unto us a Son is given; And the government will be upon His shoulder, And His name will be called Wonderful, Counselor, Mighty God, Everlasting Father, Prince of Peace."
ISAIAH 9:6
We thank ya & love ya!
|
Posted on November 21 2019